Reiki is a Japanese technique for balancing difficult emotions, stress reduction and relaxation.
It is based on the notion of practitioners being attuned to the "life force energy" that flows through and around us. If our "life force energy" is low, then we are more likely to get sick or feel stress, and if it is high, we are more capable of being at our happiest, healthiest and most balanced.  
Every culture has a way of describing this universal energy which is often intangible, even inexplicable, but always present.  We actually notice and talk about energy all the time, it's a very normal part of our vocabulary.  
Our wellbeing is responsive to thoughts and feelings either consciously or unconsciously and are the main cause of restriction to the flow of energy as the mind exists not only in the brain, but also through-out the body. The nervous system extends to every organ and tissue.
Reiki clears and rebalances our energy pathways, thus allowing the life force to flow.
I provide a straightforward, modern approach to energy healing, which you can apply to all areas of your life, bringing balance to your mind, body and spirit.
Sometimes, even when we can't quite put our finger on what's troubling us, or work out what feels missing, Reiki can give us exactly the kind of energy and comfort and boost we need.
REIKI is a non-invasive practice with noticeable positive effects on stress, health, and energy.
My goal is to help you to attain your optimum relaxation AND BALANCE with mind, body and spirit. Reconnecting you with your own internal guidance system.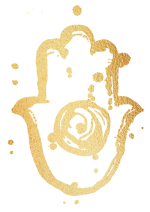 A holistic blend of therapeutic coaching and Reiki, bespoke for you to create inner clarity and calmness, clearing the blocks in your body's natural energy flow.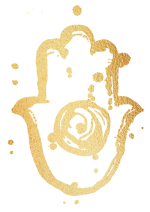 (bookable after a Reiki Reconnect)
It's recommended that you build on the healing that you've started in order to get the most out of the initial Reconnect session.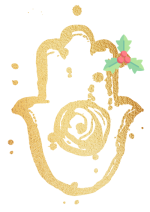 Feeling a little prickly and overwhelmed by all that this season brings? If you'd like to rebalance and recharge amongst the chaos and excess, a Festive REIKI session is specifically tailored to support you during this season.
Reiki Client Testimonials
Carmela Knutton is truly a healer and her Reiki practice is unique and personalised. I began working with Carmela when feeling stuck and out of sorts with myself. I had heard of Reiki but didn't really know what it was but decided to give it a go. Carmela simplified and demystified the practice so I was able to approach my session with some clarity and confidence which allowed me to get the most out of it without being distracted by how it worked.

Our sessions always started with the lovely Carmela's deep listening as we picked through the given circumstances of my situation and chose a focus for the practice. The experience was a revelation! Because of the grounding beforehand and Carmela's generous, open, heartfelt energy I felt blocks within me dissolve which allowed me to reconnect with my own energy. If you're new to this, you are in safe hands. If you've done some of this work before, you are in for a magical journey back to yourself with Carmela to guide you!

I first knew Carmela had something special when I got to know her, but it wasn't until after my first Reiki session with her, that I realised just how special she is. Carmela is a wonderfully kind and caring person, and an amazingly intuitive energy worker! Through Reiki healing, Carmela has helped me awaken a deeper connection to spirit and a greater sense of purpose in life. I come away from each session feeling braver and more content in myself. For anyone unsure, I'd urge you to try Reiki with Carmela. You have nothing to lose, but so much to gain.
What can I say, Carmela is just lovely, her natural ability at reiki is simply amazing, so intuitive and creates this beautiful calm aura that can only make you feel better and more balanced. If anyone was created to do Reiki it is she, beautiful inside as she is out, warm friendly and so knowledgeable but with such a caring sensitive side. A treatment with Carmela can revive, restore your balance and heal. Can't recommend her highly enough. xxx